There is no maximal possible amount for classic-rate exchanges for most of the available pairs on ChangeNOW. At the same time, there are such limits for fixed-rate exchanges.
If you enter an amount that exceeds the allowed limits for a fixed-rate exchange or a specific pair, our system will inform you about it.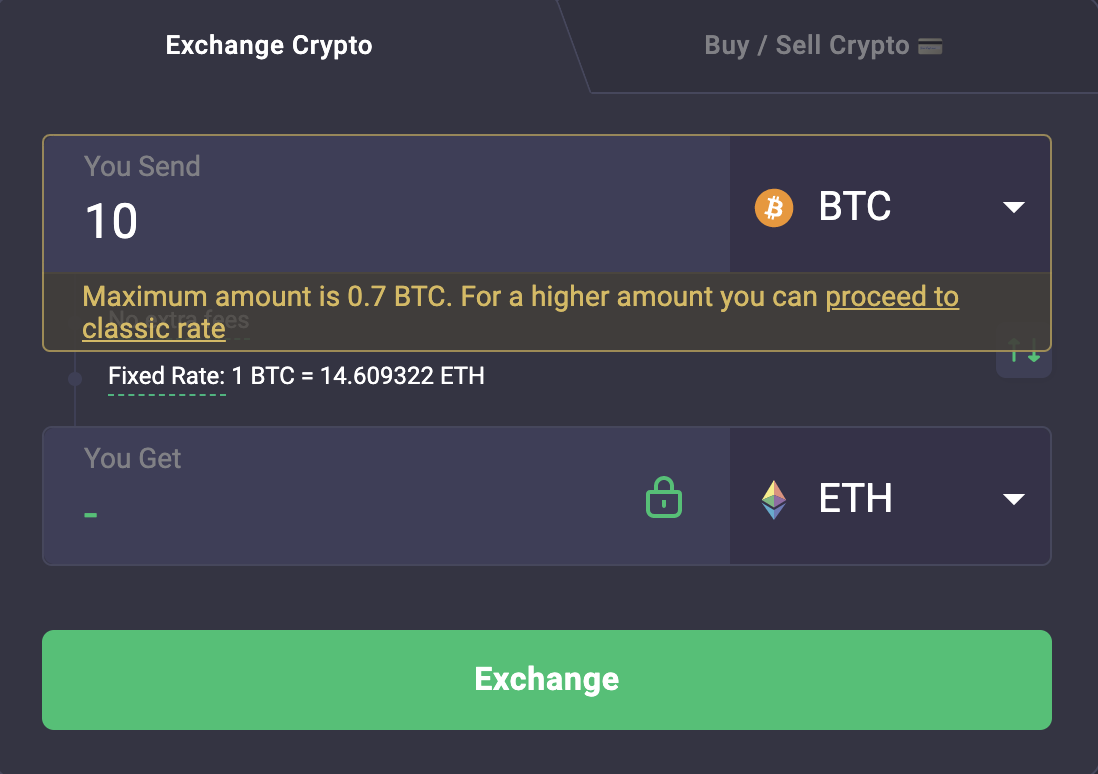 However, please bear in mind that selling or buying out large amounts of a cryptocurrency within a short time may affect the entire market, depending on its depth.
We suggest experimenting with adjusting your exchange size to see if the rates fluctuate and find out what may be the optimal 'trading' strategy for you.
We would also recommend creating an account on our Premium Lounge if you are interested in continuously exchanging funds through our service.

If the information on this page does not answer your question, please don't hesitate to contact our support team (support@changenow.io). We are available 24\7!