Step 1. Open the ChangeNOW.io mobile app. You will be greeted with the exchange screen.
Choose a currency and enter the amount you would like to deposit, then select the currency you would like to receive. We've decided to choose Bitcoin as the input currency and Ethereum as the output one for this guide. The app will automatically calculate the best rate. Press Enter Address to proceed.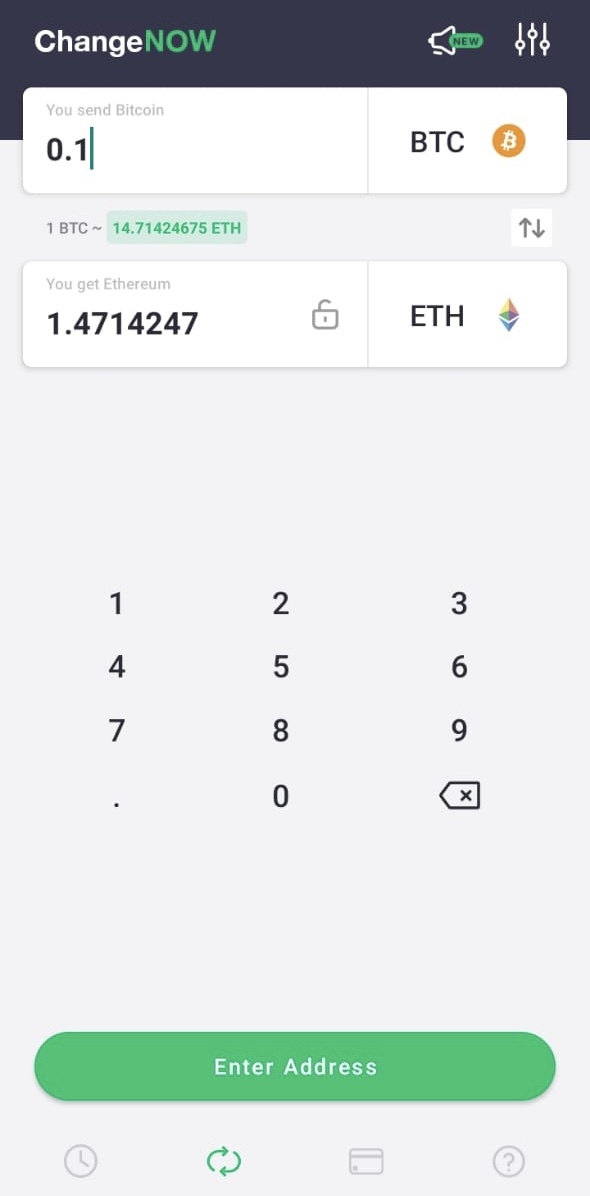 Step 2. Input the recipient address for your ETH. You can pick one from your Address Book if you have it in there. After inputting the addresses, press Start Exchange.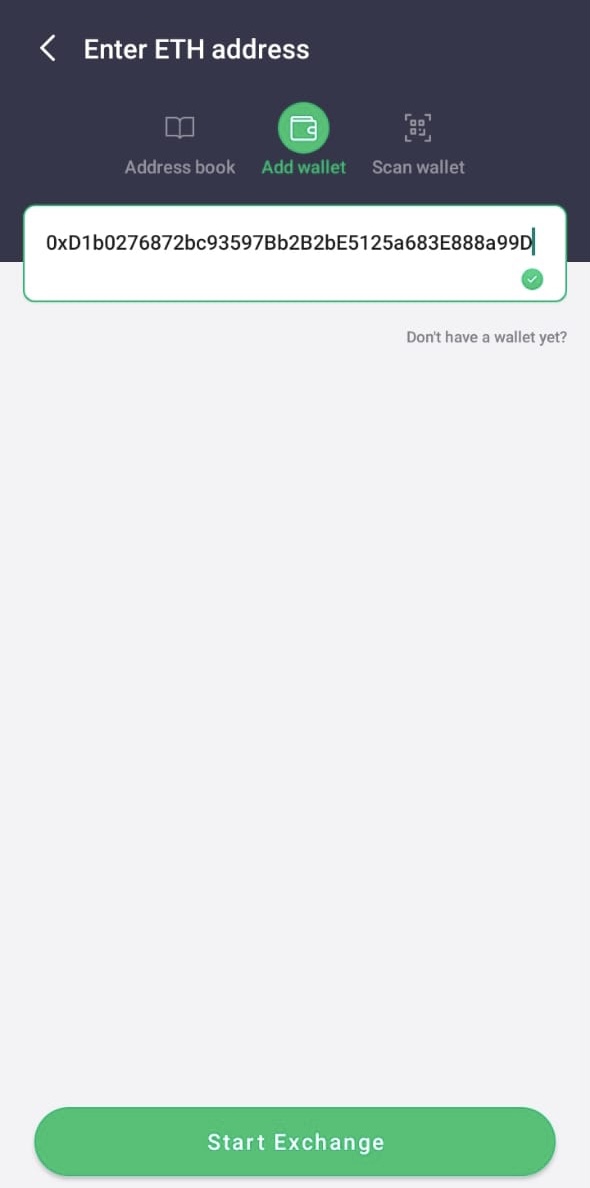 Step 3. After that, please send your BTC to the generated address you will see on the final screen. You can use the QR code provided, copy the address, or share it anywhere you want.
Step 4. That's it! After the service receives your funds, we will process the transaction in the shortest time possible. You can track the transaction progress in the History tab.