The exchange process begins on the front page of ChangeNOW.
Important! Before you proceed, please ensure the URL in your browser's address bar is exactly https://changenow.io! Phishing websites frequently attempt to impersonate popular exchange platforms by copying their layout and using a similar web address.
Please note that at the moment we only support fiat-to-crypto exchanges.
Select the currency
Open "Buy Crypto" tab.

Choose the fiat currency you wish to deposit (USD or EUR) from the drop-down menu in the "You send" field.

Type in the amount you wish to spend.

Choose the currency you wish to buy from the drop-down menu in the "You Get" field.

ChangeNOW will automatically calculate the estimated final amount with the best exchange rate.

If everything is OK, click on the "Buy" button. You will be taken to the next step.
Enter your information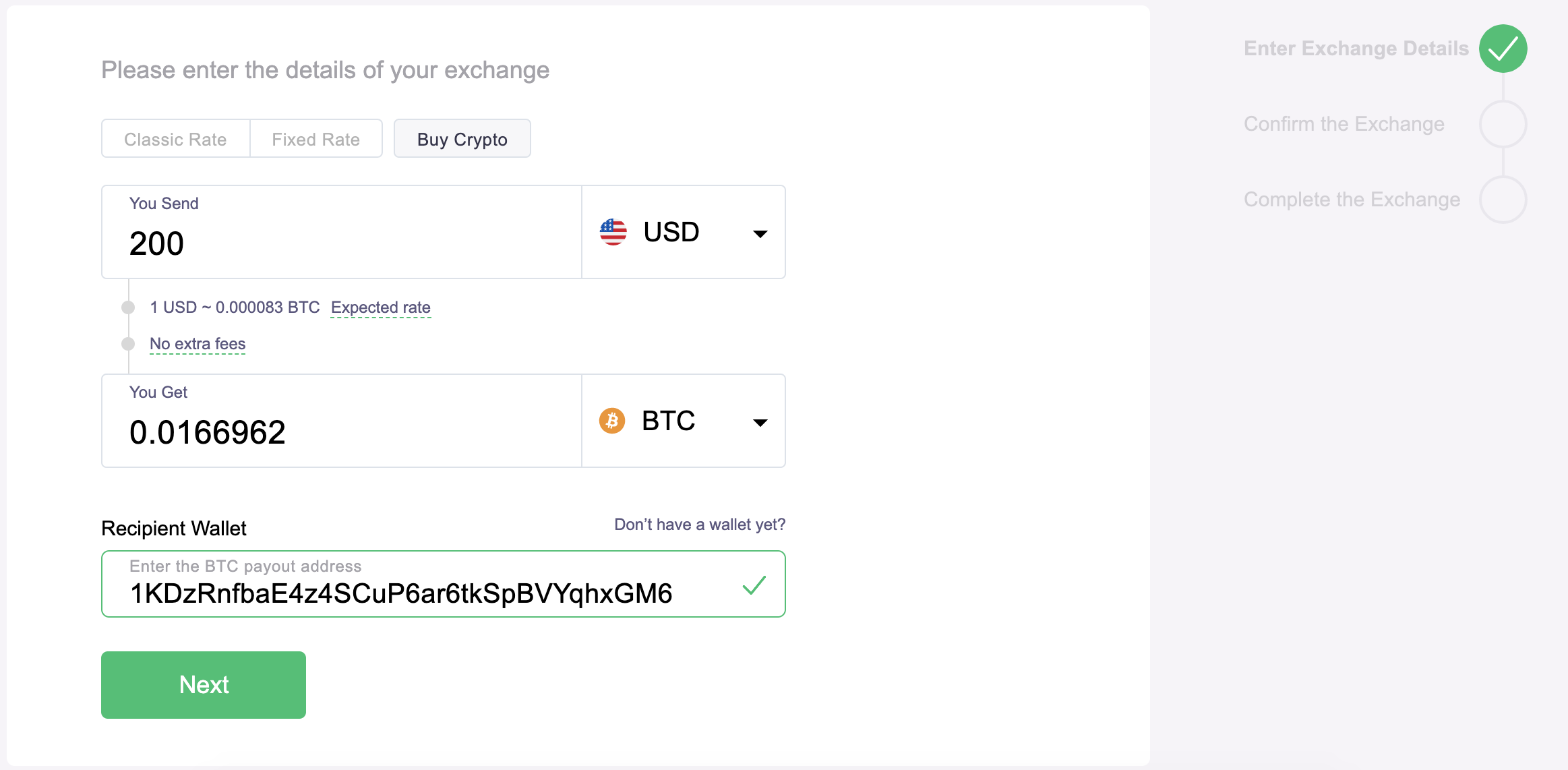 In the Recipient Address box, paste your address for the desired currency.




If you don't have a wallet, click 'Don't have wallet yet?': we have a list of recommended wallet services for each coin.





Please ensure your address is valid and doesn't contain typos.

If your wallet requires indicating a memo/destination tag/etc do not forget to leave it alongside your address.





Click "Next".
Confirm
Check all the information carefully and click on "Confirm". You will be redirected to a secure payment company webpage to proceed with the payment.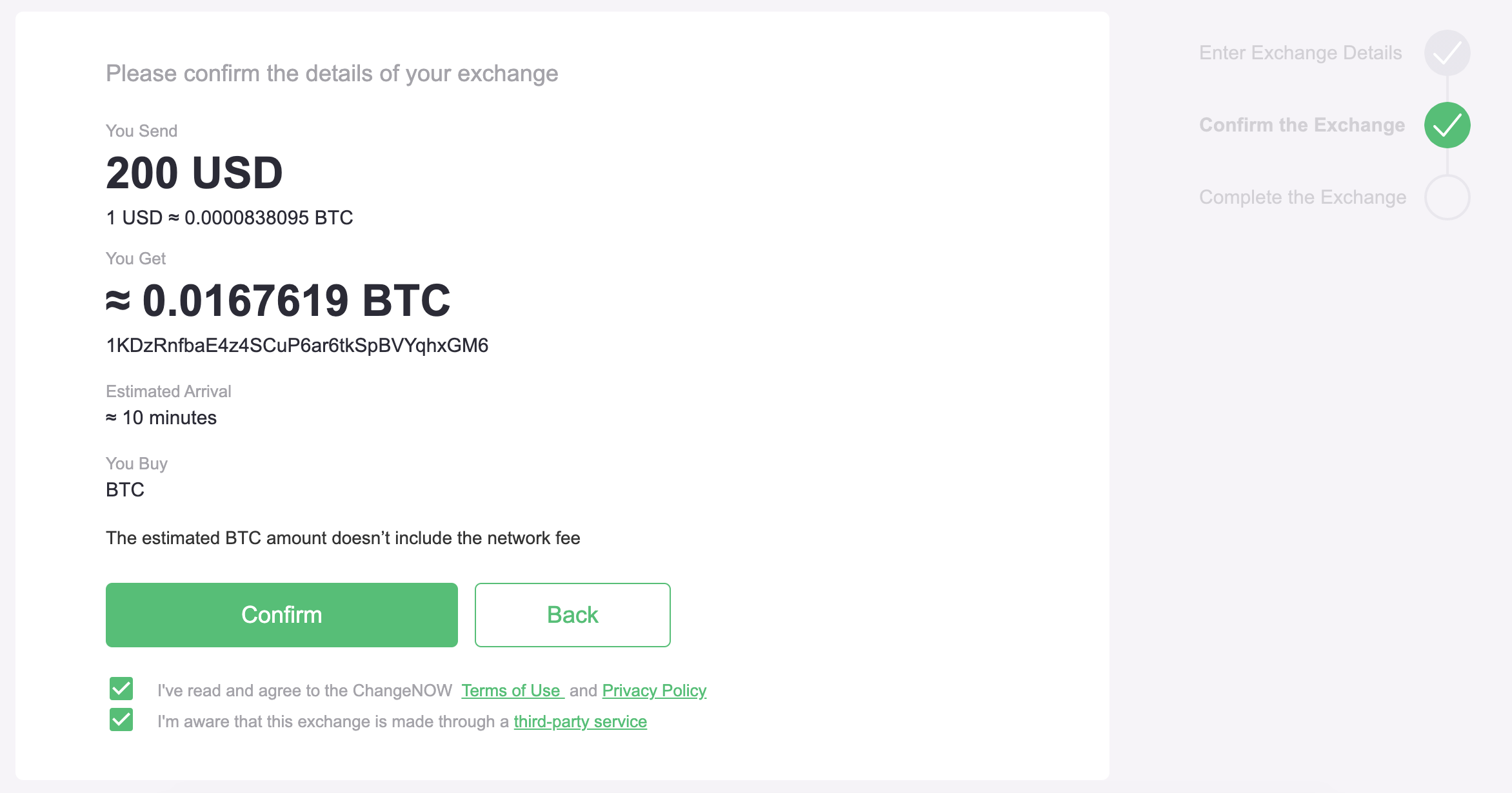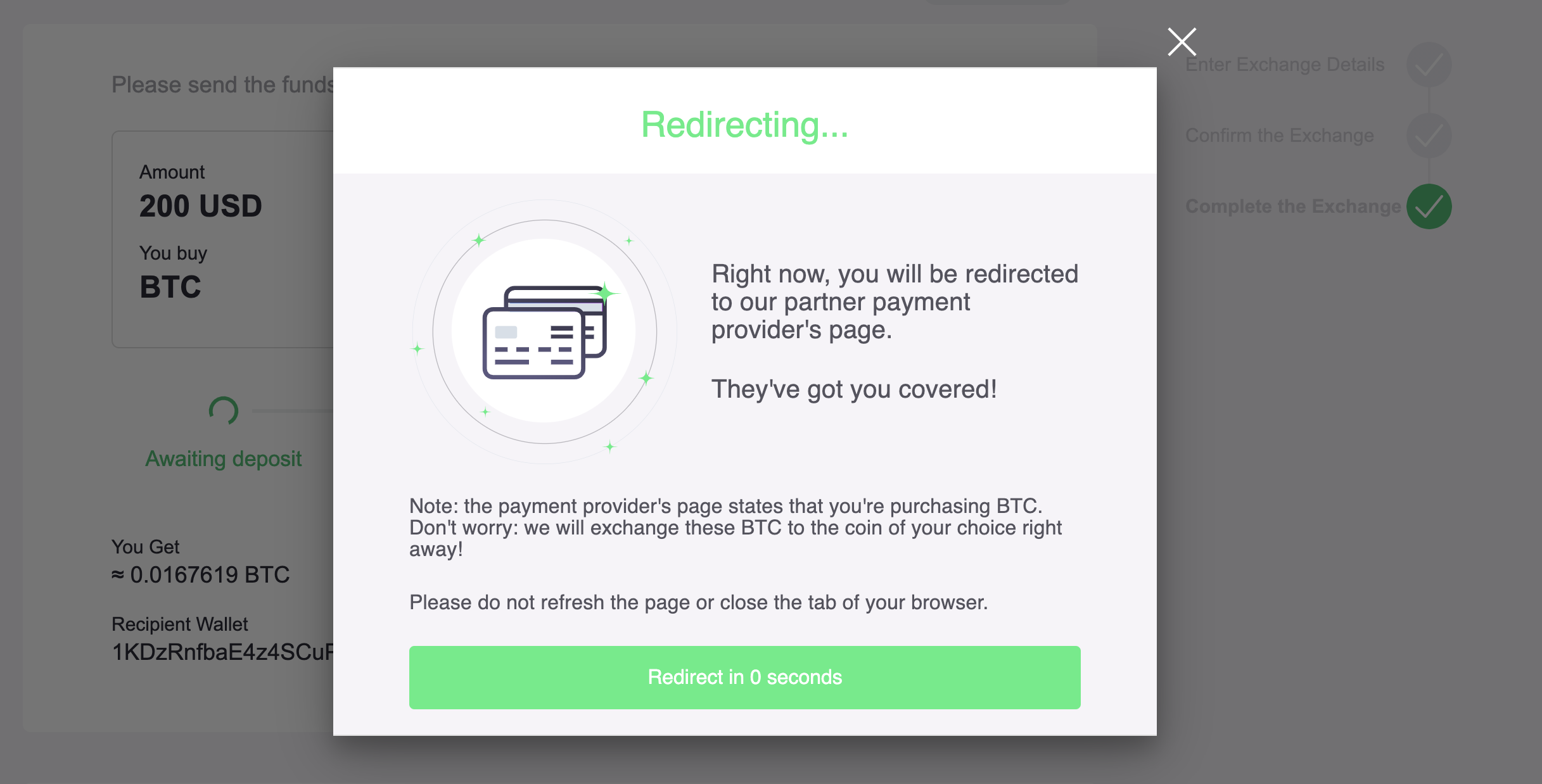 Pay with a card
Once you've been redirected, you'll need to fill in your credit card and contact details and process your payment. Please note that your card must meet certain requirements:
Your card is a Visa or a MasterCard;

Your card is eligible for international transactions;

You are enrolled in the 3DSecure program;

You have enough money in the account to complete the transaction.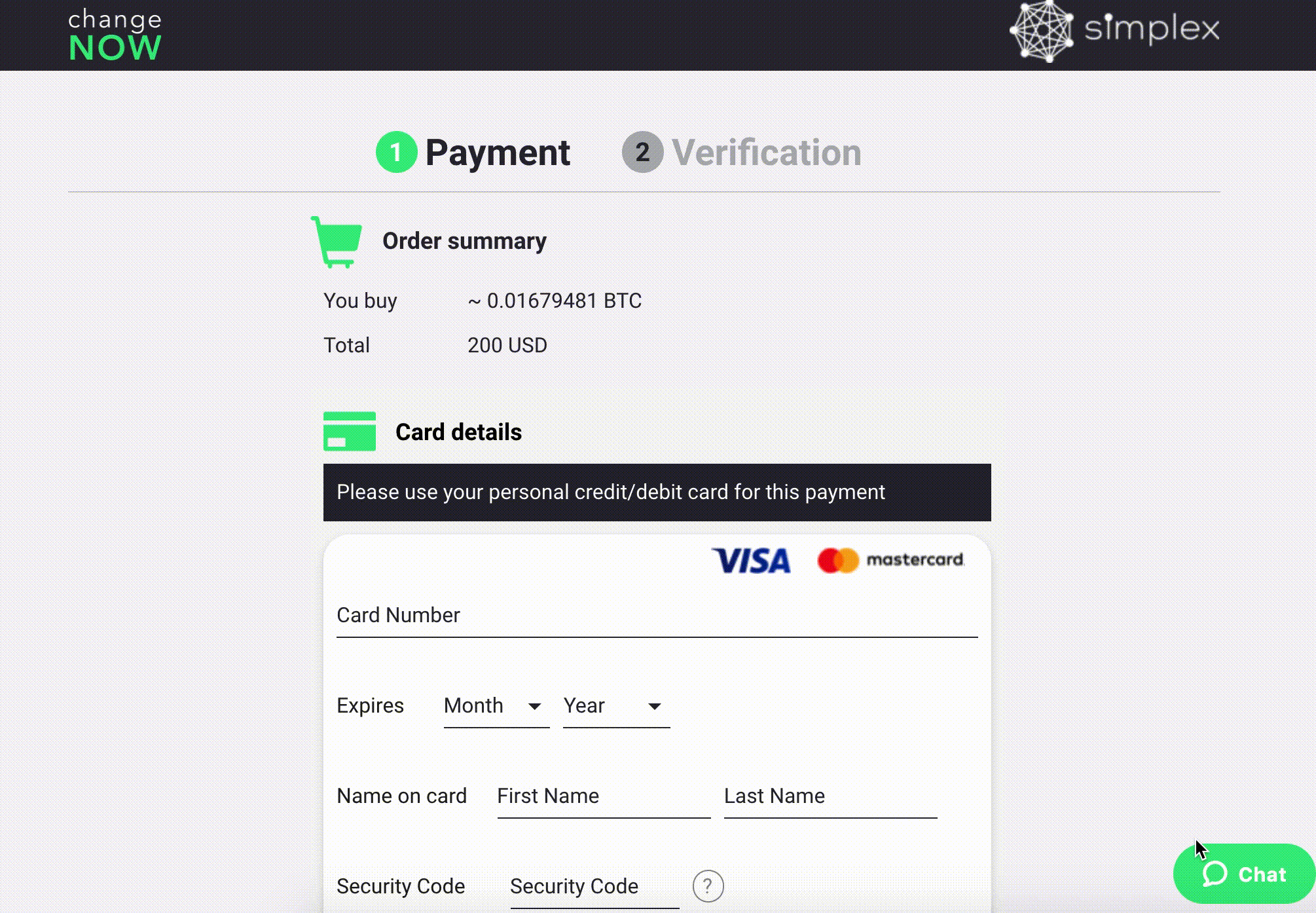 Verification
Our fiat-to-crypto provider Simplex requires our customers to pass their verification process.

First, you will need to verify your phone number and your email.
Later, you will be asked to submit an identifying document legal in your country (such as a passport, driving license, or ID card).
Simplex may also ask you to send a selfie with the card used in the payment. Make sure that your selfie follows these requirements:
The first 4 and last 4 digits on the card are visible;

Your face is clearly visible;

Your name on the card is clearly readable;

It's taken in a well-lit area.
Receive your coins
Once your payment is completed, you will be redirected to ChangeNOW.

ChangeNOW will finish the exchange process and your coins will be sent to you in a few minutes. You can track your progress on your exchange page - learn how to do that here.
If the information on this page does not answer your question, please don't hesitate to contact our support team (support@changenow.io). We are available 24\7!