There are no limits for cryptocurrency exchanges on ChangeNOW.
However, the blockchain itself sets network fees for each transaction to be carried out successfully. The amount you send to us must be sufficient to cover all the blockchain fees.
When you are creating your exchange, if you enter an amount that we will not be able to process, you will be notified.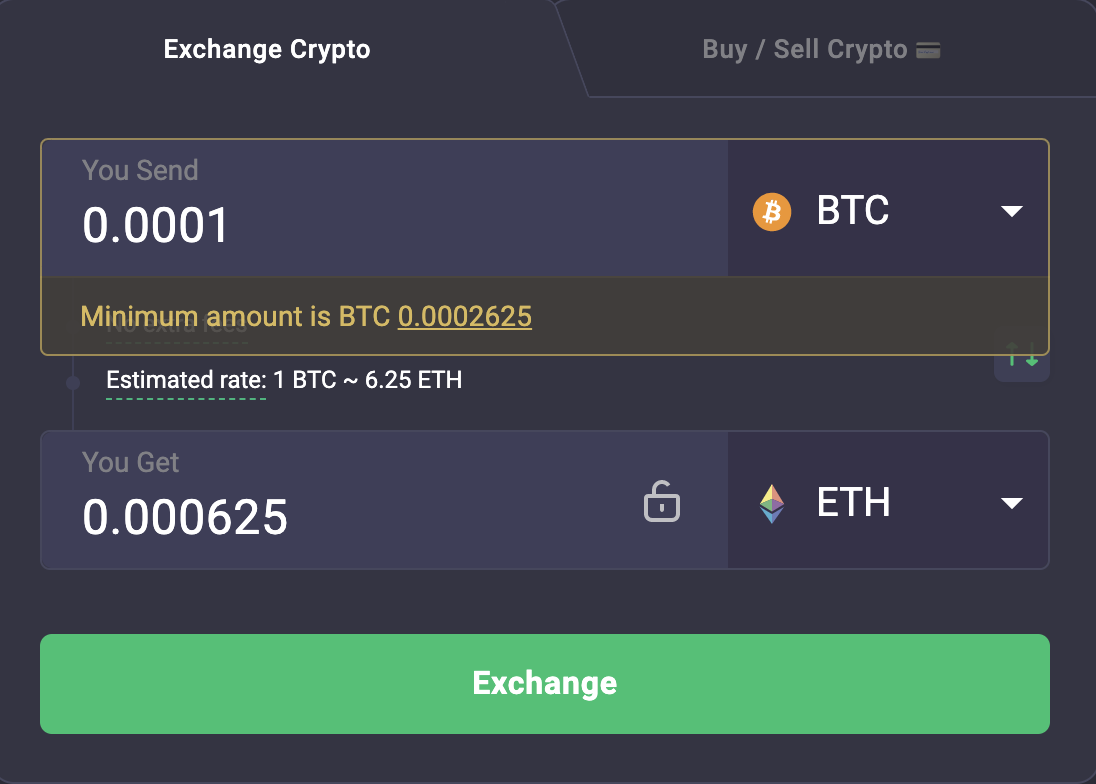 This minimal amount for the deposit changes dynamically depending on the state of the network. To ensure that your exchange will be successfully finished, we suggest sending amounts slightly above the indicated minimum.
If the information on this page does not answer your question, please don't hesitate to contact our support team (support@changenow.io). We are available 24\7!